Location
Geographical Location:
The City of Stratford is located in the heart of Southwestern Ontario. The city is linked to Canada's major transportation artery, Highway 401, by Highway 8 or by Perth Road 113/County Road 6. Stratford is within a three-hour drive of four major border crossings to the United States.
Time Zone:
Eastern Standard Time (EST)
Distance from:
(in kilometers/km)
Toronto
155 km
Kitchener/Waterloo
50 km
London
65 km
U.S. Border Crossings:
Sarnia
150 km
Windsor/Detroit
243 km
Buffalo and Ft. Erie
206 km
Niagara Falls
184 km
Getting Here
By Car:
Road Maps: Official Ontario road maps are available, free of charge, by calling 1-800-Ontario or pick one up at any Provincial Travel Information Centre and in Stratford at the Visitors' Information Centres.
The GPS co-ordinates for Stratford Ontario are: 43.370135, -80.981929
Google Maps provides route recommendations from specific locations
To view or download a PDF map of Stratford here.
From Toronto, Ottawa and Montreal - Follow Hwy. 401 west to Interchange 278 at Kitchener. Follow Hwy. 8 west through Kitchener, then join Hwy. 7/8 west to Stratford.
From Chicago, Detroit and Hwy. 401 - Cross into Canada at Detroit/Windsor and follow Hwy. 401 east to Exit 222 Embro Road (the next exit after Ingersoll), then follow County Road 6 north to Stratford.
ALTERNATELY: Take Exit 218 at Ingersoll instead of 222*. Follow Hwy 19 North through Ingersoll to Hwy 7 East to Stratford.
From Port Huron Michigan and Hwy. 402 - Cross into Canada at Port Huron/Sarnia and follow Hwy. 402 east to Interchange 65 at Strathroy. Follow Hwy. 81 north for three kilometres (two miles) to County Road 19. Head north to Ailsa Craig, then follow Hwy. 7 east to Stratford.
From Buffalo/Niagara Falls and Fort Erie - Cross into Canada at Buffalo, Fort Erie. Follow the Queen Elizabeth Way (QEW) across Burlington Skyway to Exit 100. Take Hwy. 403 west to the Hwy. 6 North. Follow Hwy. 6 North to Hwy. 401 at the village of Morriston. Proceed west on Hwy. 401, exiting at Interchange 278 on to Hwy. 8 West to Kitchener. Follow Hwy. 8 west into Kitchener to Hwy. 7/8 west to Stratford.
Lake Erie Ferry crossings - In season, a ferry crosses Lake Erie between Sandusky, Ohio, and Leamington, Ontario. For information, call: 1-800-661-2220.
During certain periods of the year, particularly on U.S. or Canadian holidays, as well as weekends during the peak summer months, there can be delays and congestion at U.S.-Canada border crossings. We urge visitors entering from the U.S. into Ontario to check for hourly updates for projected wait times prior to leaving for your visit to Stratford.
Car Charging Locations - Market Place behind City Hall, Downtown Stratford; Stratford Perth Museum, 4275 Huron Road West, Stratford; Upper Queen's Park off of Richard Monette Way, Stratford; The Parlour, 101 Wellington Street, Downtown Stratford.
By Air:
Four international airports are within a 1.5-hour drive of Stratford:
By Rail:
VIA Rail provides a passenger rail service to Stratford on a daily service, all year round. For information, schedules and ticket information please call 1-888-842-7245.
By Bus:
Cherrey Bus Lines Inc. is a full service motorcoach company that has been providing quality transportation services throughout North America for over 60 years. We are family owned and operated with our 3rd generation actively participating in the company. Today, the market area served encompasses Toronto and west to Windsor and as far north as Tobermory.
By Airporter:
Stratford Airporter 1-888-549-8602 Shuttle service between Stratford and Toronto and private sedans serving all airports.
For visitors arriving by air, customs and immigration processing occurs at international airports.
Travel Documents:
As of June 01, 2009 only valid passports and Western Hemisphere Travel Initiative-compliant documents will be acceptable for entering the U.S. - both for Canadians and returning U.S. residents. View more information here.
U.S. Citizens:
Canadian Citizens:
Valid passport, Enhanced Driver's License or trusted traveler programme card (NEXUS or FAST). For full details and an exact implementation date, visit the U.S. Department of State travel information.
Children under the age of 16 (or anyone under 19 if traveling with a school, religious group, or other youth group) need only present a birth certificate or naturalization certificate. Birth certificates can be original, photocopy, or certified copy.
For additional information on exceptions to the standard requirements as well as duty-free limits, please refer to:
---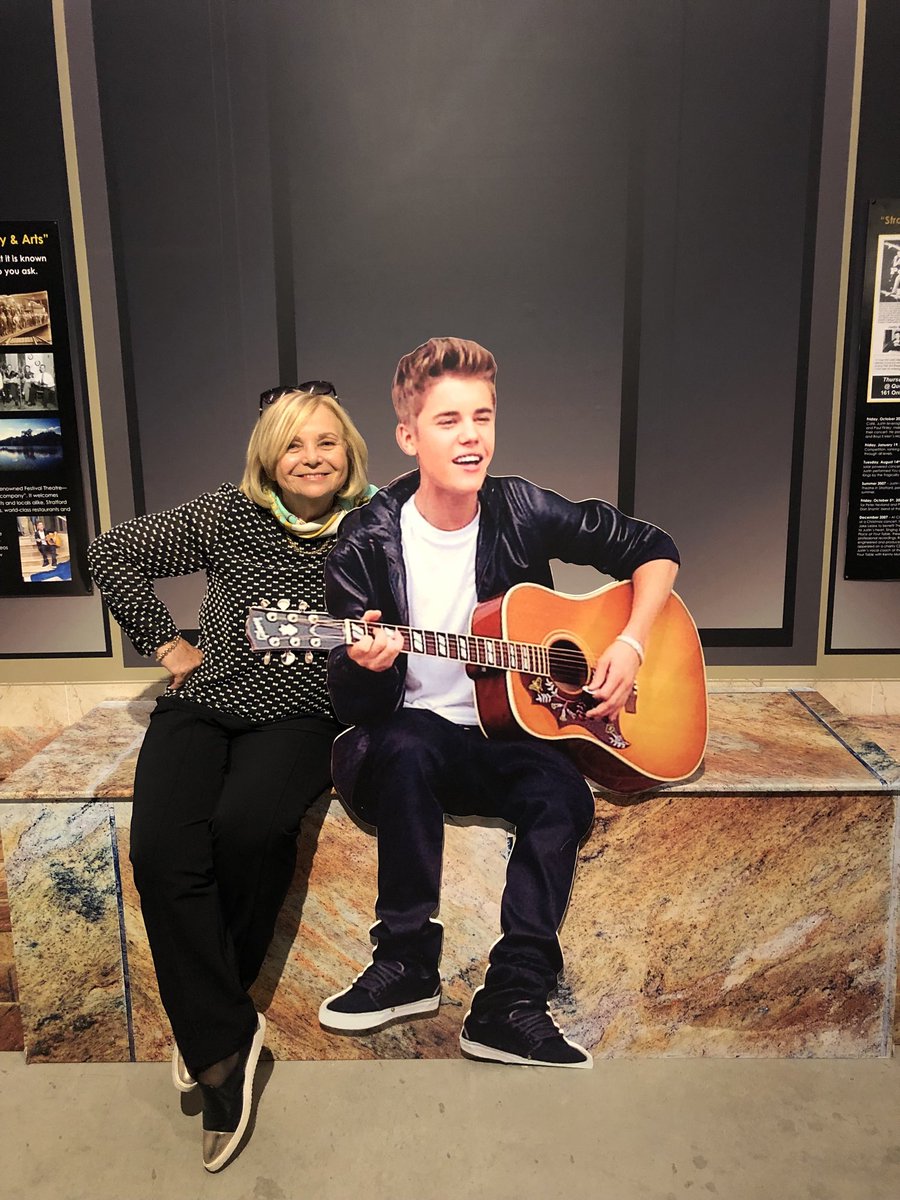 Me and #JustinBieber at the Stratford Perth Museum in #stratford , Ontario. Gotta love the #Canadian singer on #AMAs. Wish I had a photo with #ShawnMendes too. @StratfordON⁩ ⁦
1 day ago