Share Stratford
Discover what others are saying about Stratford! Find an exciting new restaurant, a great retail store or hear about an upcoming event. Share your photos and thoughts on life in Stratford, and favourite attractions.
Tag your social media content with #ShopStratford, #StayStratford, #SeeStratford, #SavourStratford, #Stratford365 or #MyStratford365
We're teaming up with some of our favourite
#local
businesses every Saturday this summer! Our Buchanan and MacLeod tartan pint glasses alongside Jobsite Brewing CO's 2x4 Cream Ale!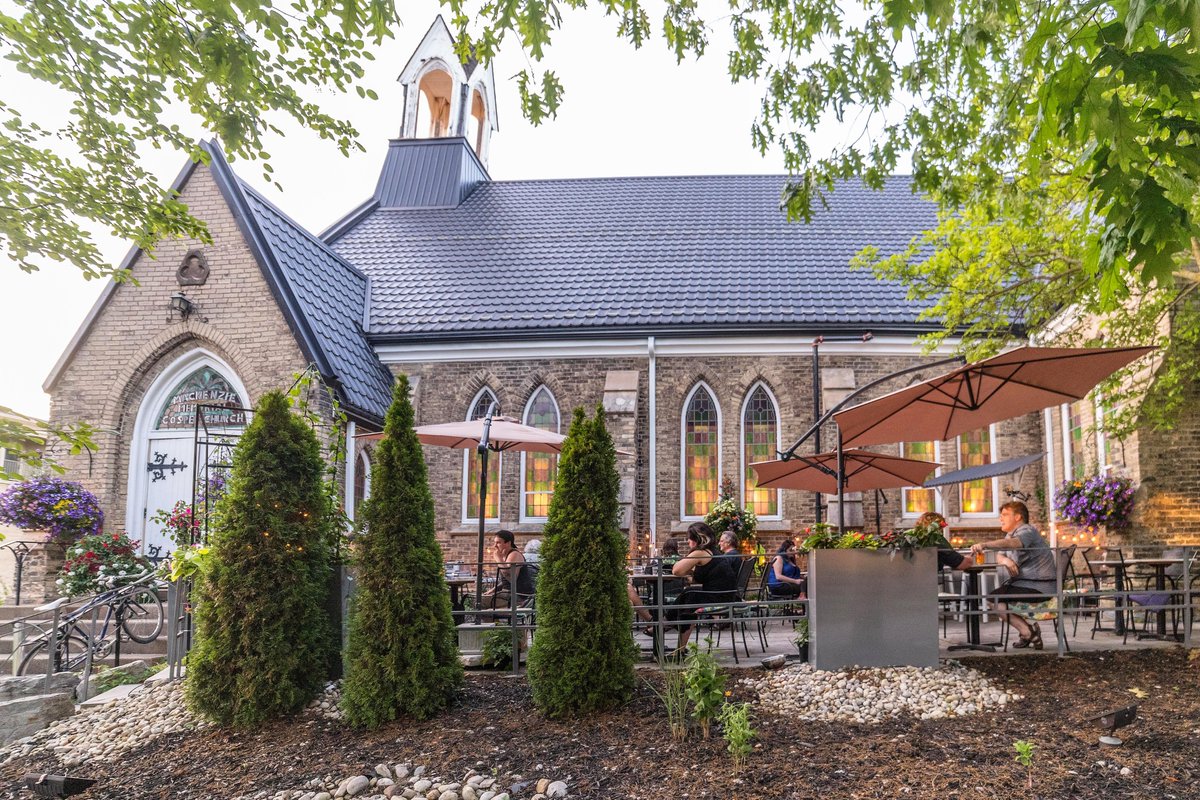 I just did a search for dresses on our website and used the sort option to see them organized from lowest price up. Here are the first 3, starting at just $36. There are 118 styles to choose…
Here's the easiest little faux wrap dress ever. From Lolë, this one is an eco friendly tencel blend that's light and cool and quick dry. $68, also comes in a nautical stripe…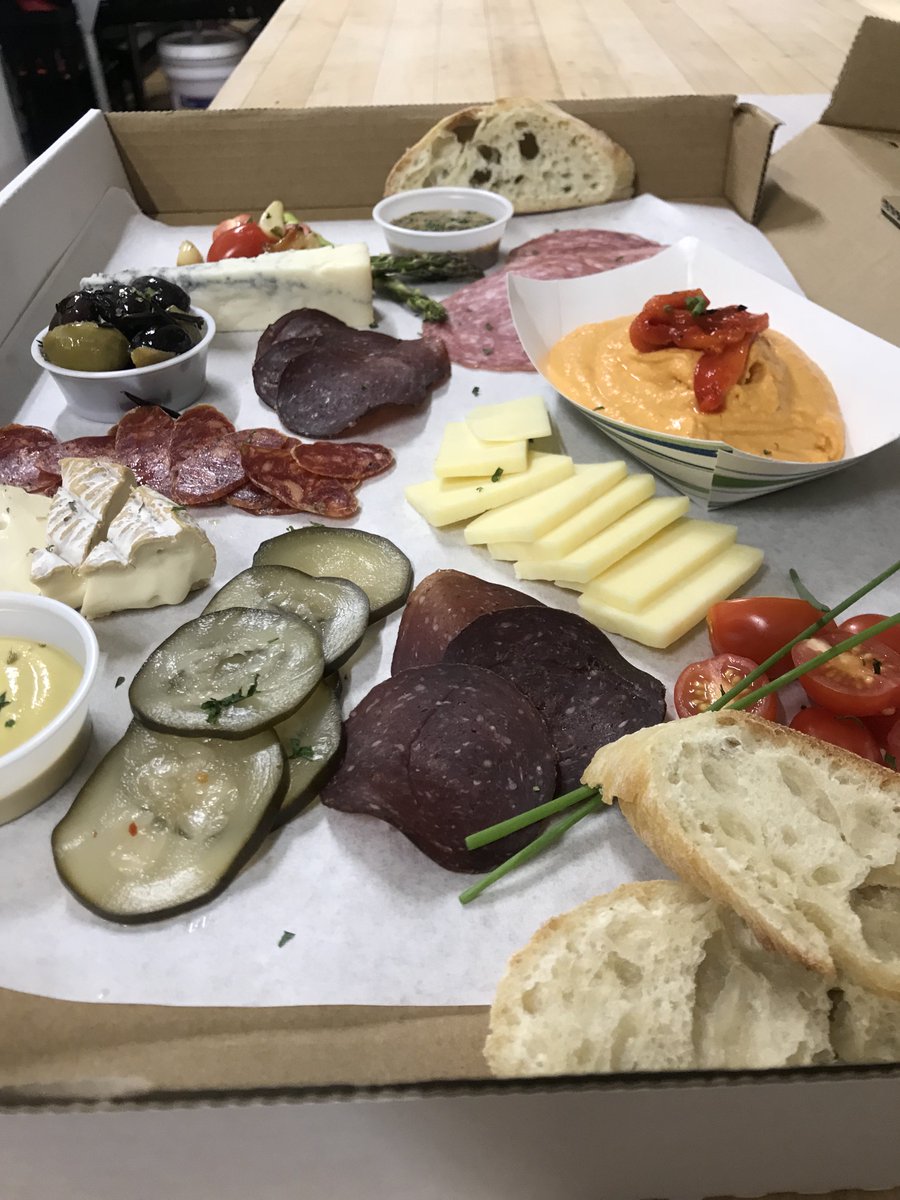 Good things can emerge even from tough times. We're pretty sure that
#NationalTakeoutDay
is going to be one of them. So tonight, treat yourself. The fancy china may be missing, but all the…
Feeling cool as a cucumber in my lightweight cotton face mask from La Osa Vintage in Stratford. Fabrics pre washed and lovingly constructed in a milliners studio:) Adjustable elastic loops…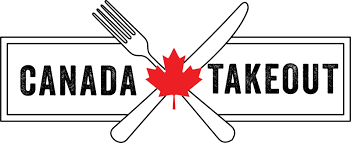 It's Wednesday--
#nationaltakeoutday!
We'll be serving our finest from 4:30 to 8:30 for contactless pickup or delivery. Go to revival.house and click on the ORDER TAKEOUT button for the…
Nat's pairings always intrigue me. Here she uses a summer white skirt to bring this new pre-fall arrival squarely back into the summer realm, and accents with what is actually a red belt,…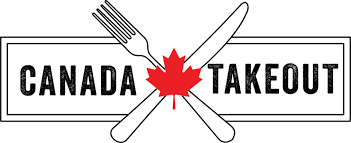 Don't forget: Wednesday is Canada's
#NationalTakeoutDay!
And we'll be open from 4 to 8 pm for contactless delivery or pickup of our fantastic fusion food! Just call 519.273.3424, or order at…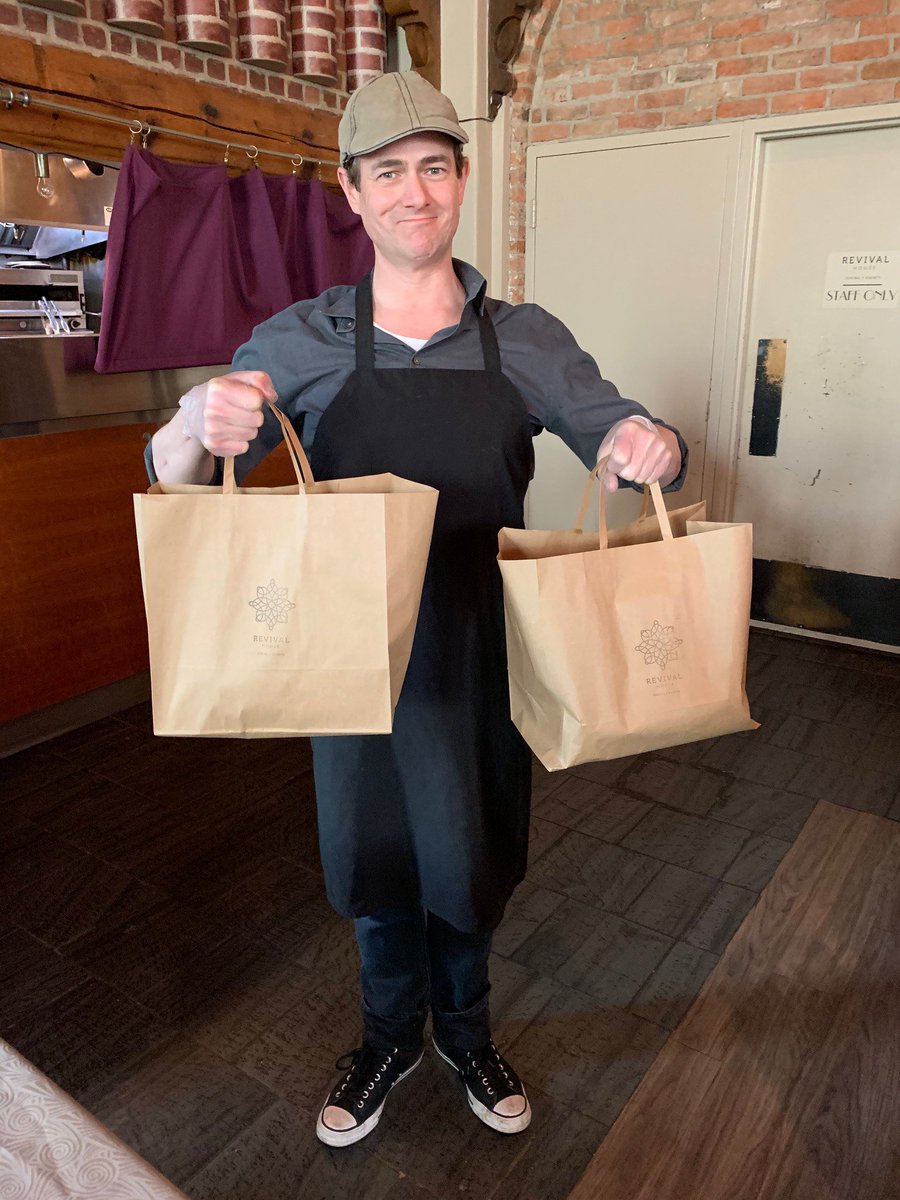 Here's Rob with bags of delicious RH grub. And from Wednesday to Saturday, you, too, can receive one or more of these bags--and dive into the treasures they hold! We offer contactless…